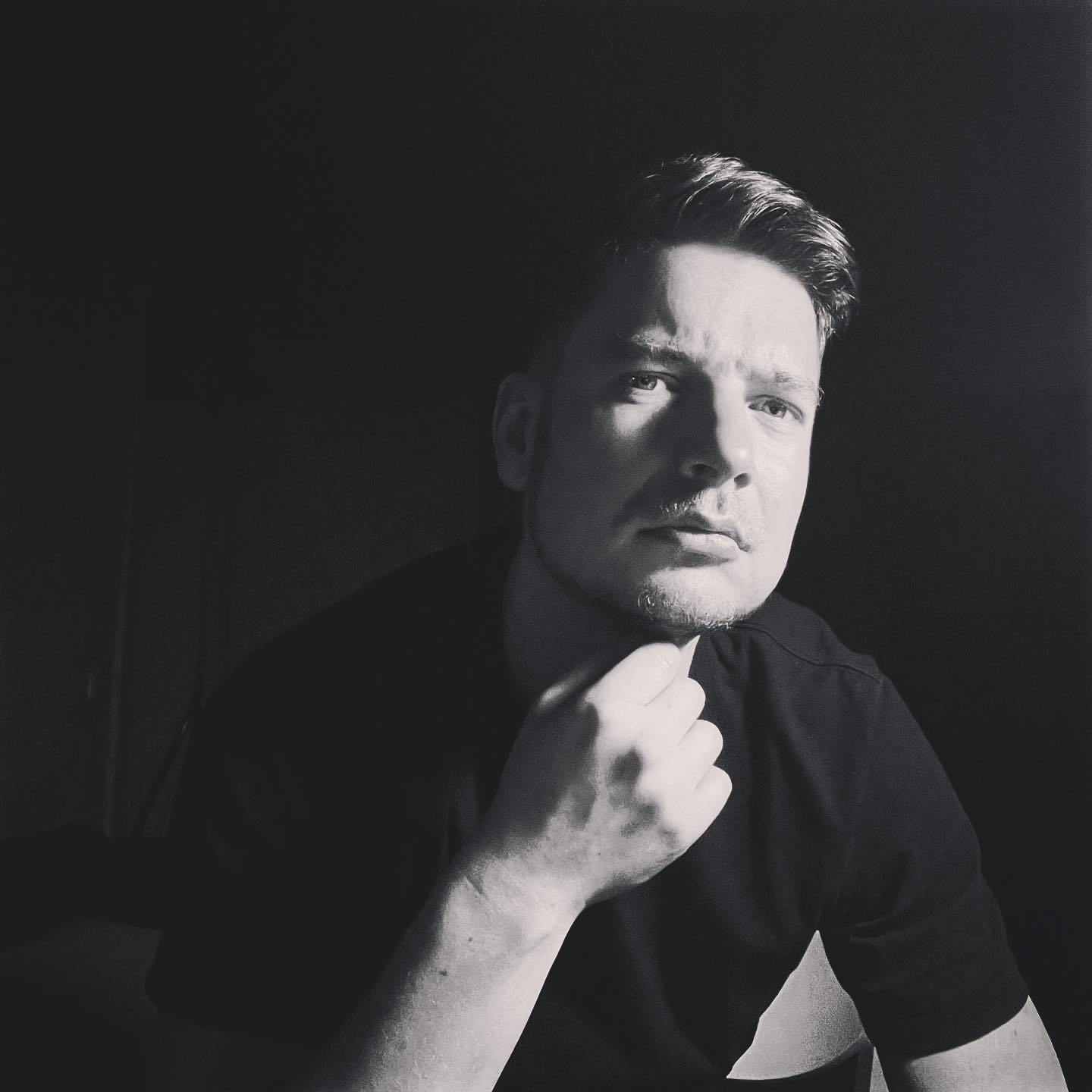 If you have walked down Schönhauser Allee between the hours of 7pm and midnight in 2021, you probably have seen me in front of a Shop with a couple of chess boards. Every day, in rain, snow or cold, even when no one else showed up.
My name is Wolf Bōese, the founder of StrangerChess and this is the story of how my life got turned upside down.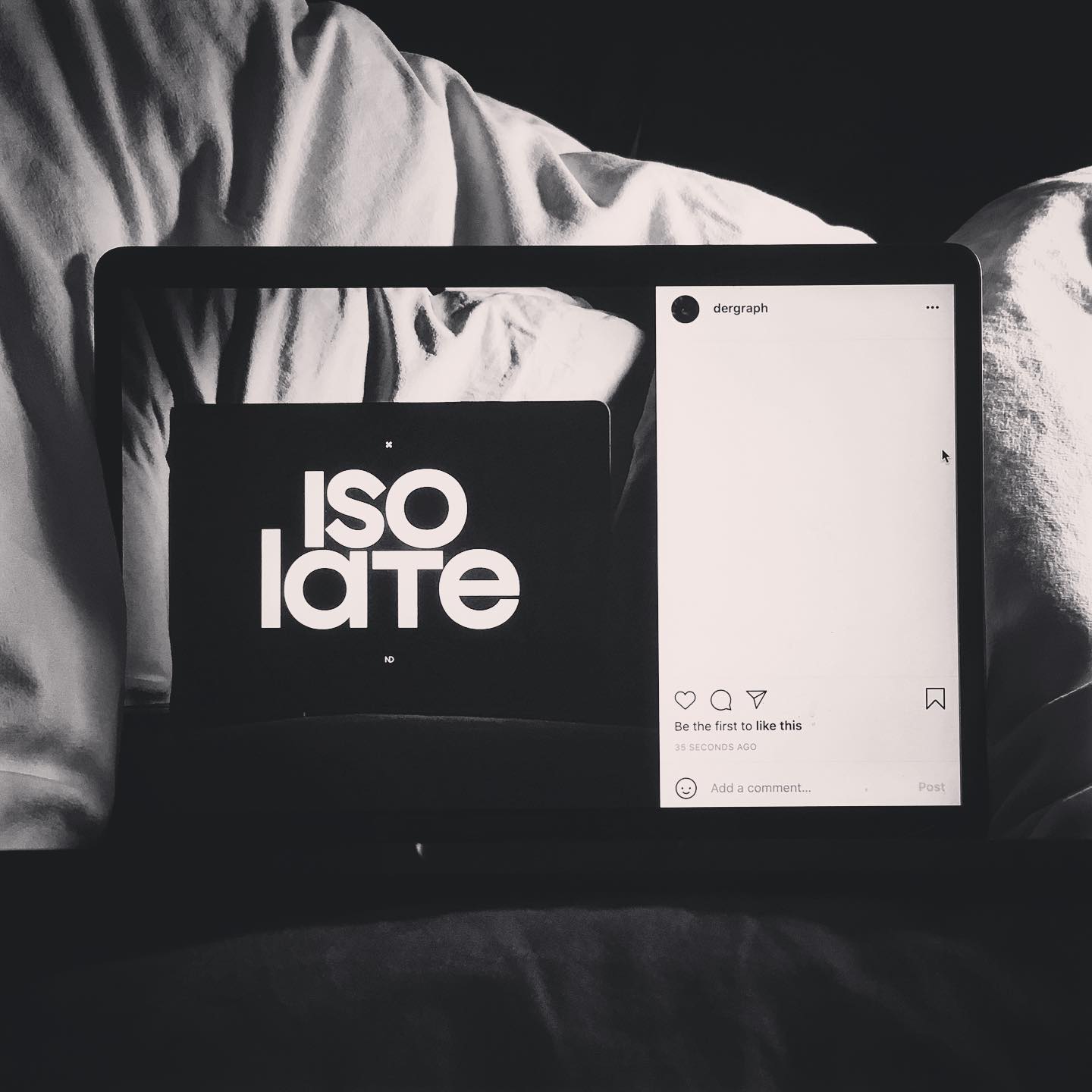 2020 – Another lockdown.
Just like groundhog day
but with nowhere to go.
You stare into the screen until
the screen stares into you.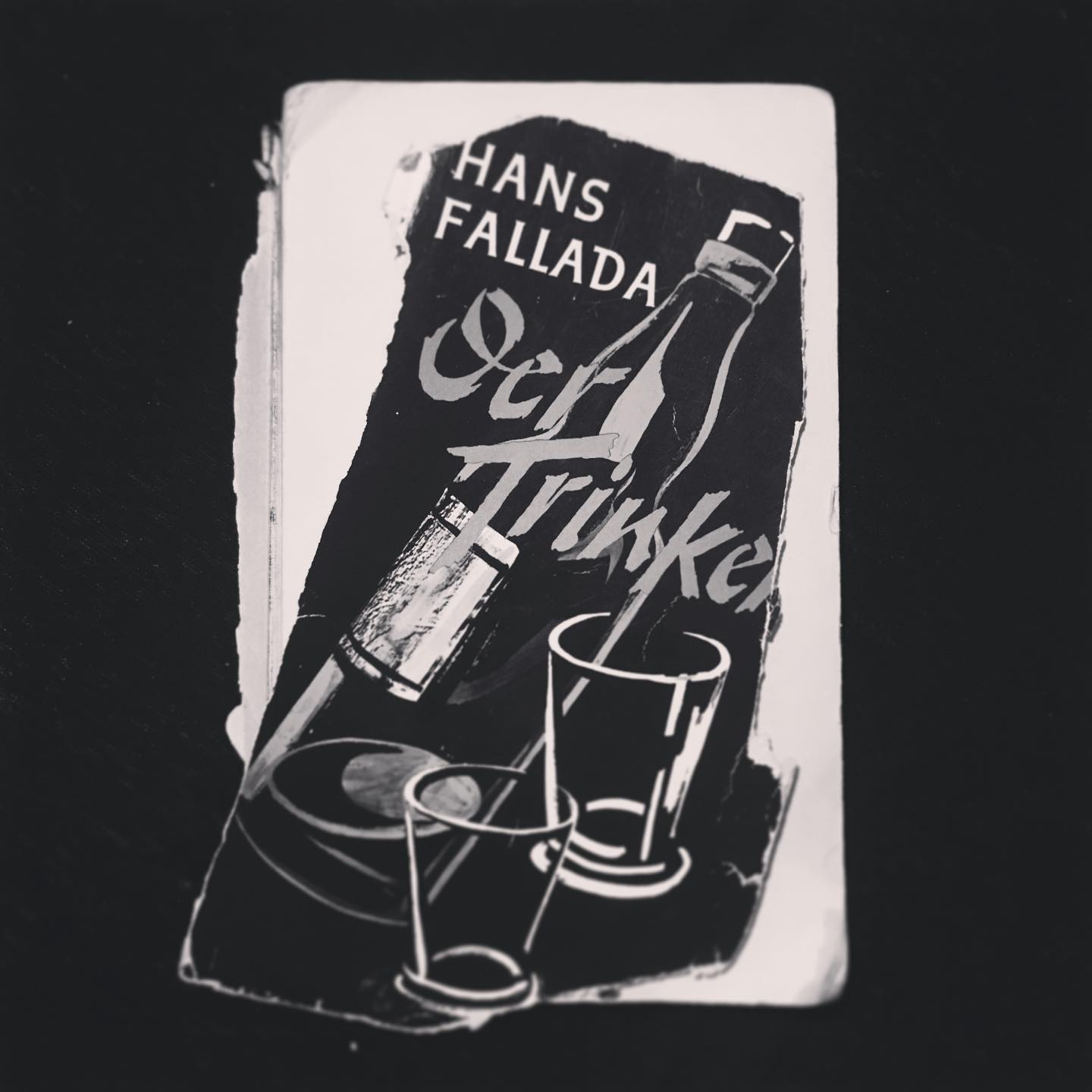 In my life, I have spent a lot of time on my own, but never in indefinite isolation like this before. It was Christmas and in order to cope with the heightened sense of loneliness, I started numbing myself with day drinking.
The city felt so empty.
I felt empty.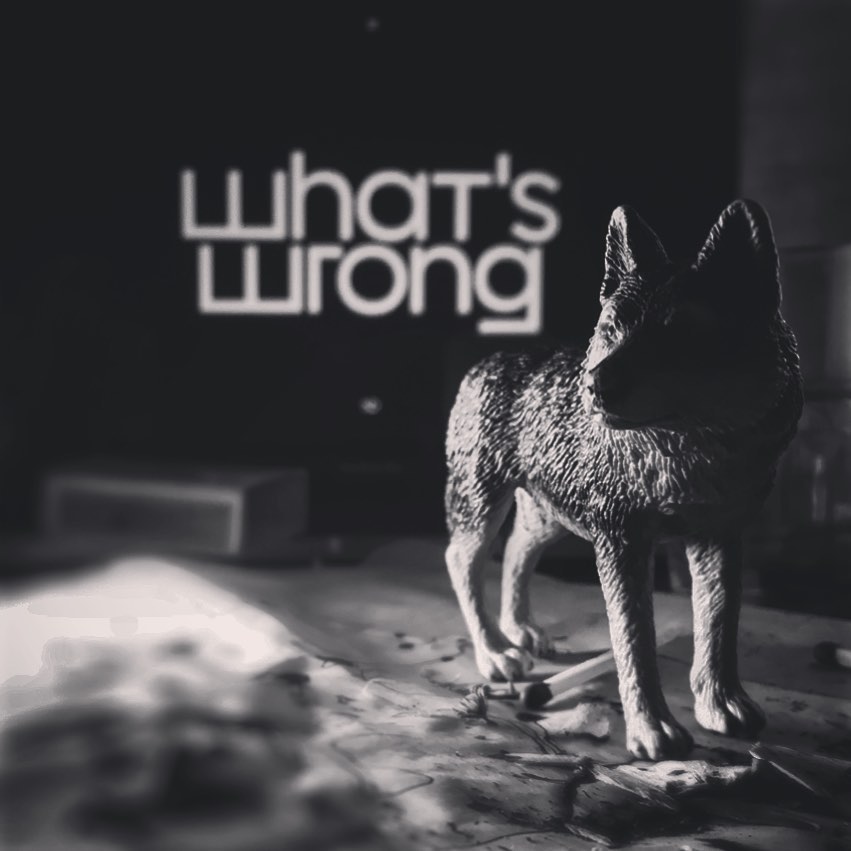 I fell deeper and deeper into depression and had little to do to distract myself. Due to the impact of the pandemic on my clients, my commissions were non-existent.
Fortunately, I had savings,
but I didn't have purpose,
inspiration, hope, or goals.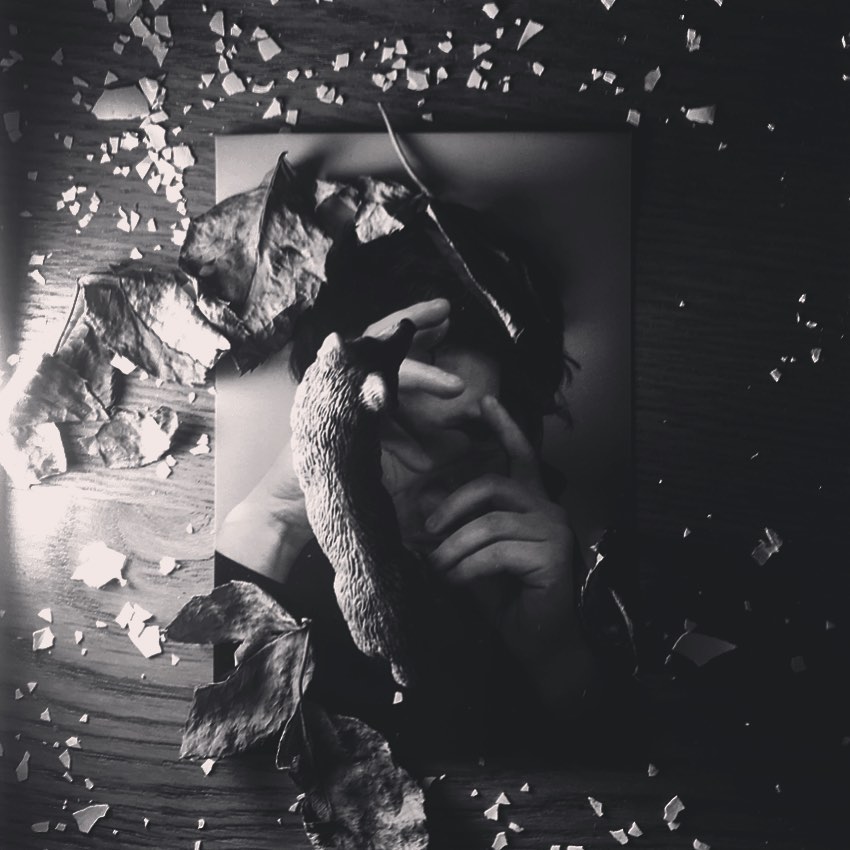 I had seen all of my favorite shows over and over to the point of absolute and total boredom.
…
After every means of distraction had been exhausted I began looking inwards, where I rediscovered my artistic side which I hadn't given proper attention for the longest time.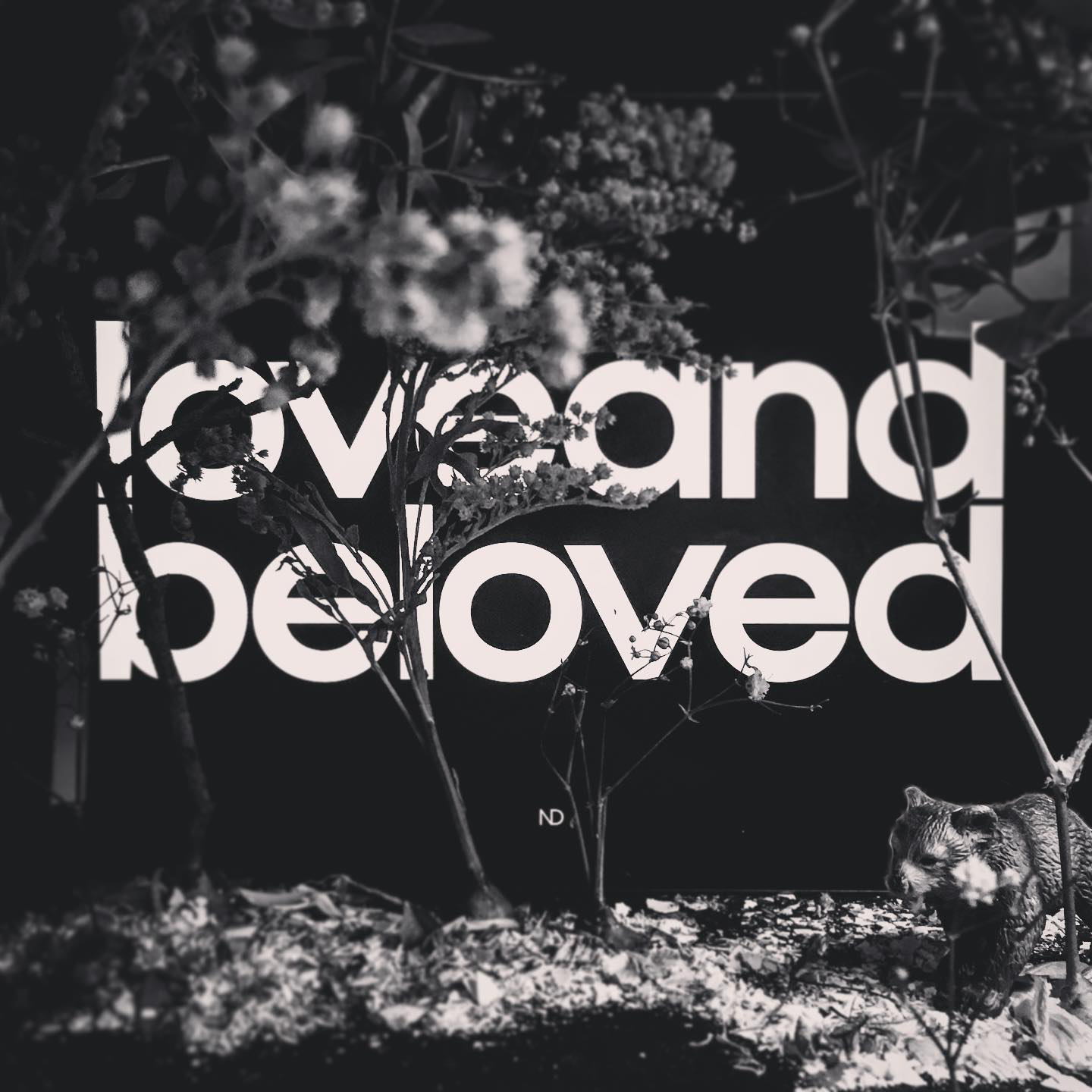 I had never worked with that medium in this intensity but photography became my main occupation during that time. I would spend entire days setting up a single shot.
Instead of a thousand clicks,
all it took was one.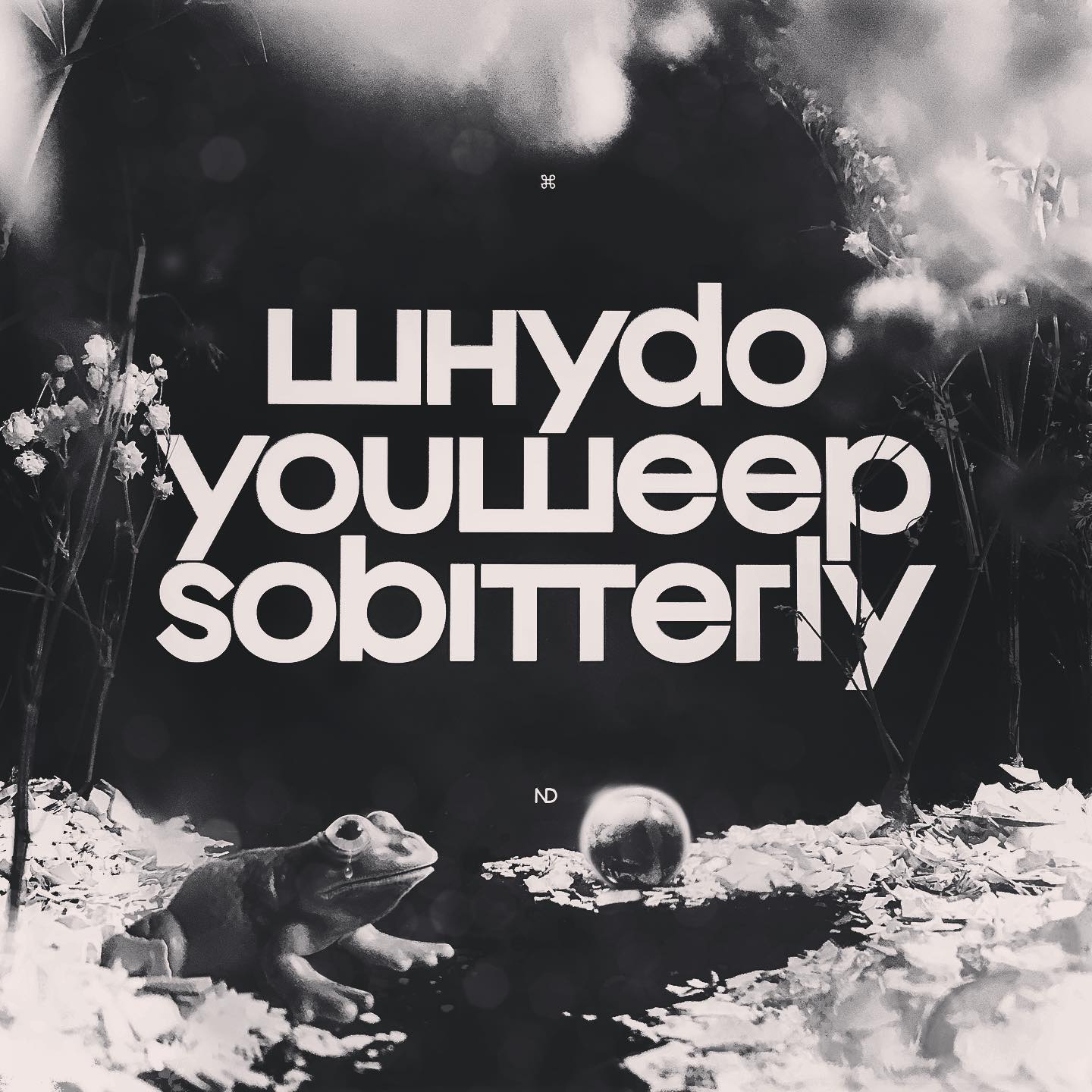 Working across multiple disciplines I always found it's the most brilliant thing when you acquire a new skill and get to mix it with the ones you already had.
Multiplication.
One foot in what you know
the other in the unknown …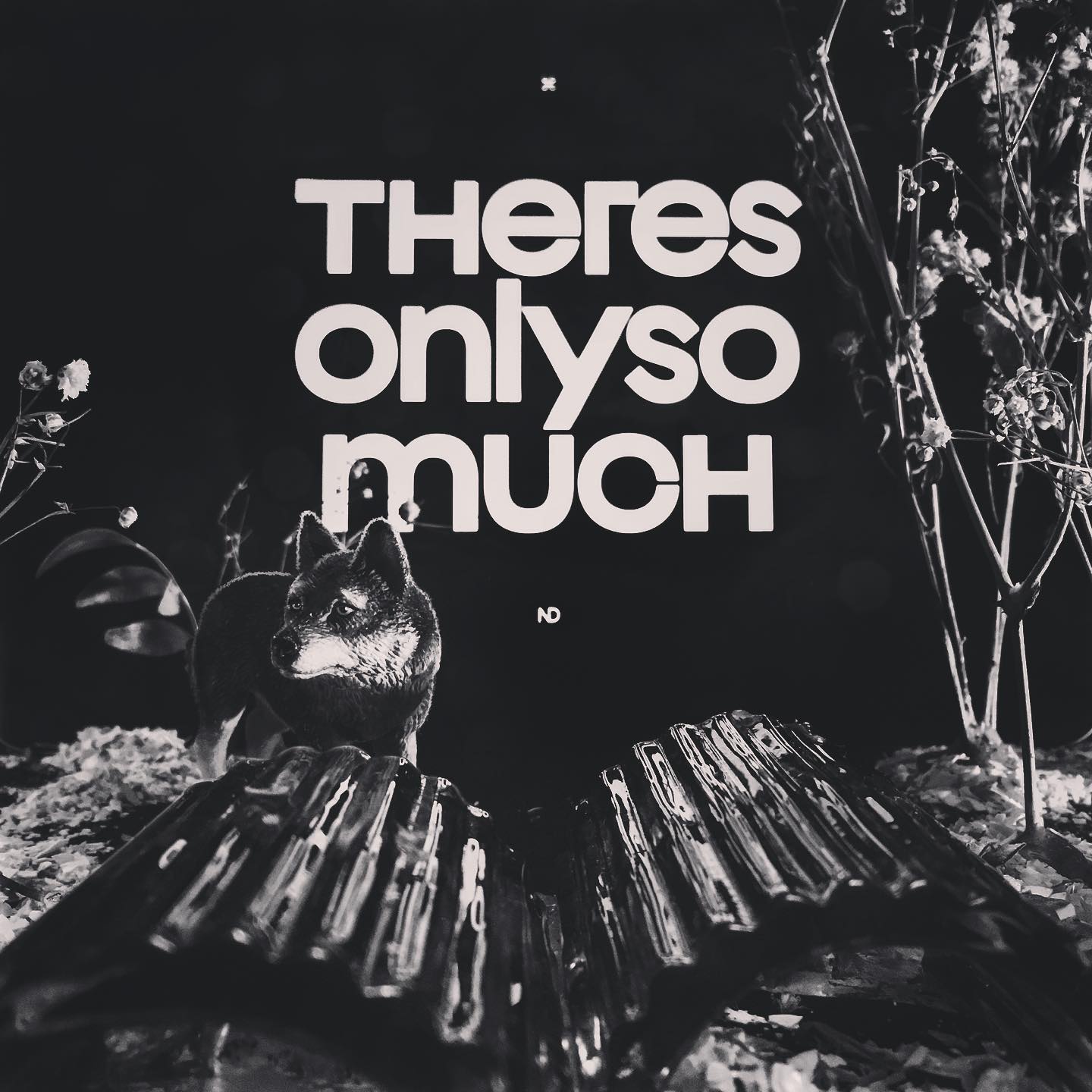 In a noisy world like the one we live in, making anyone besides your mom care about your art is virtually impossible.
That hadn't bothered me before.
What I did I did for an audience of one.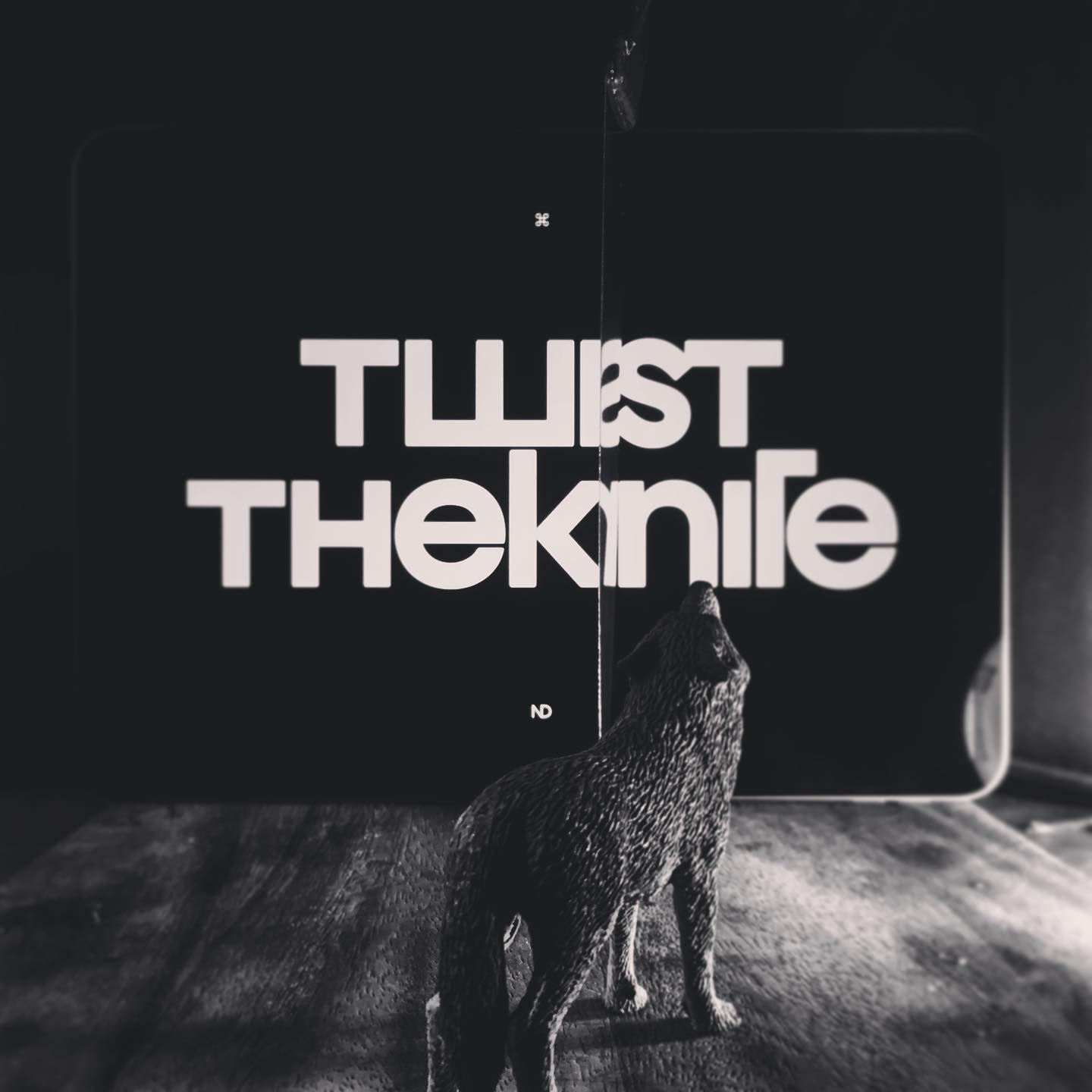 The days and the results started to appear incredibly meaningful. This is how it feels when you are right on the edge …
Leslie Clio - Twist The Knife
… between order and chaos.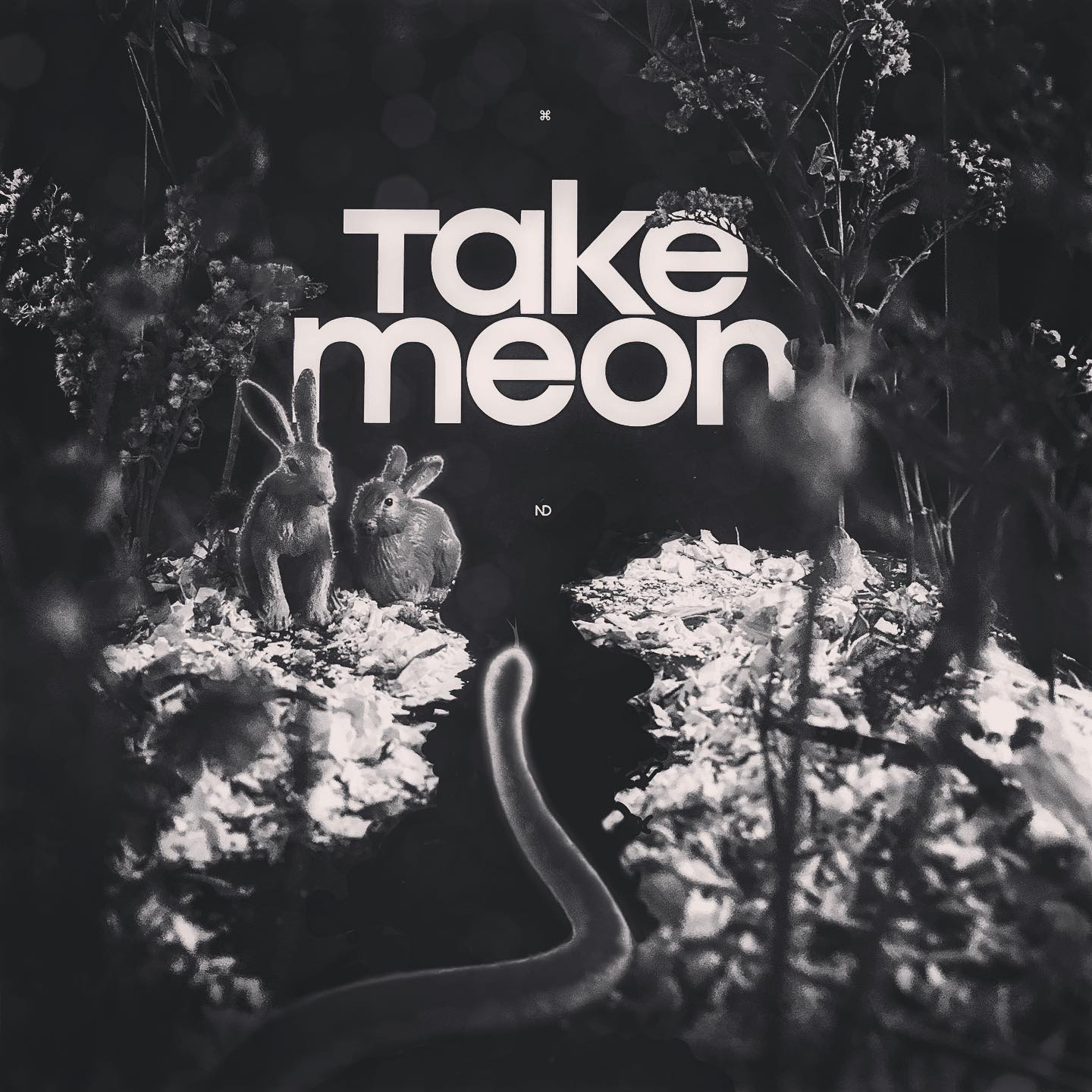 The things you can do with sorrow, a dead bouquet, eggshells, and your neighbor's kid's unwanted plastic toys. I was absorbed in a microcosm of my own memory and imagination.
So needless to say I'm odds and ends
But that's me, I'm stumbling away
Slowly learning that life is okay
Say after me
It's no better to be safe than sorry
The Last of Us 2 - Ellie Singing
"Take On Me" In the Music Shop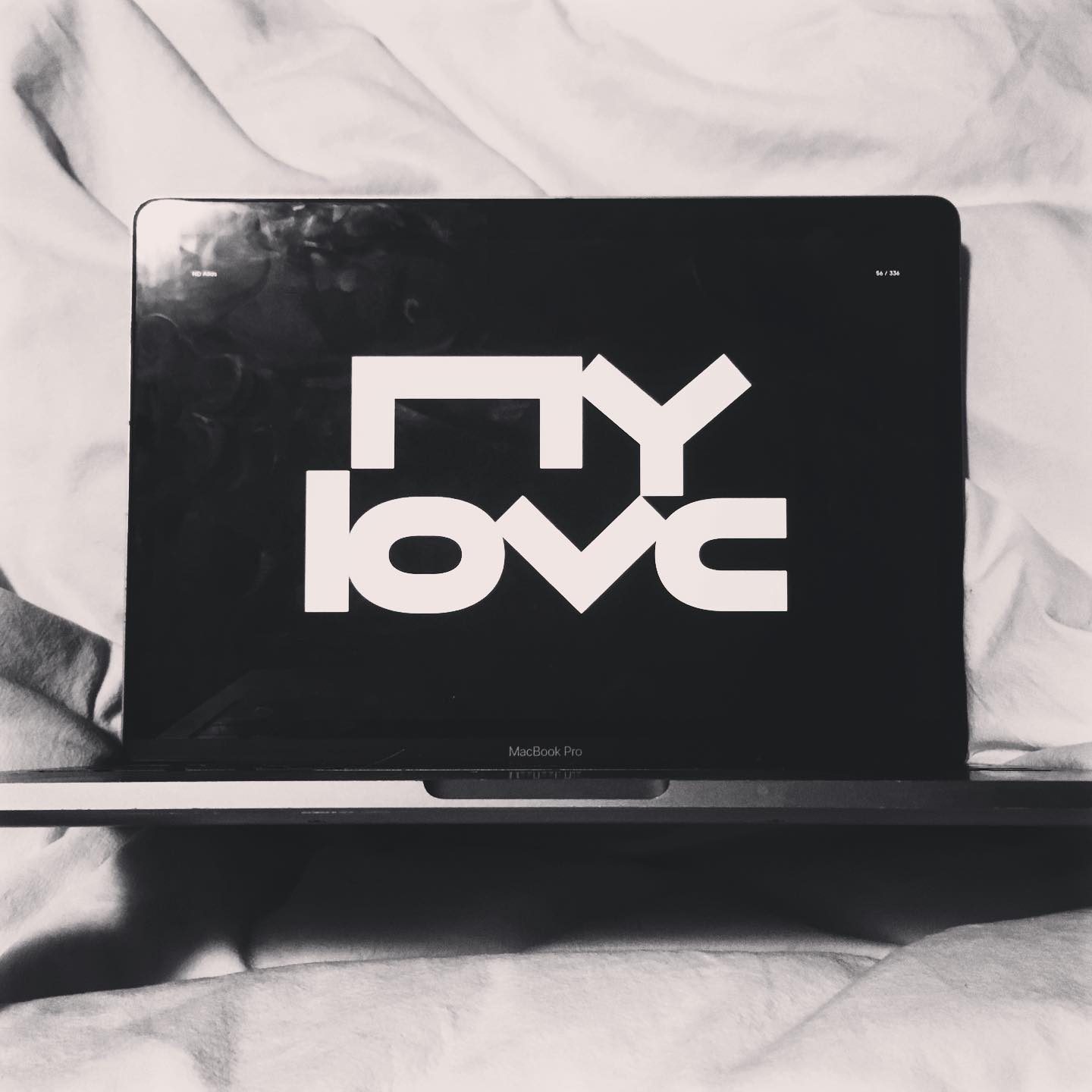 At the start of 2021, I threw myself back into pure type design work. Still no commissions. I dug out projects from my archive. Dozens and dozens of designs that I had worked on for the better part of a decade.
A never-ending to-do list …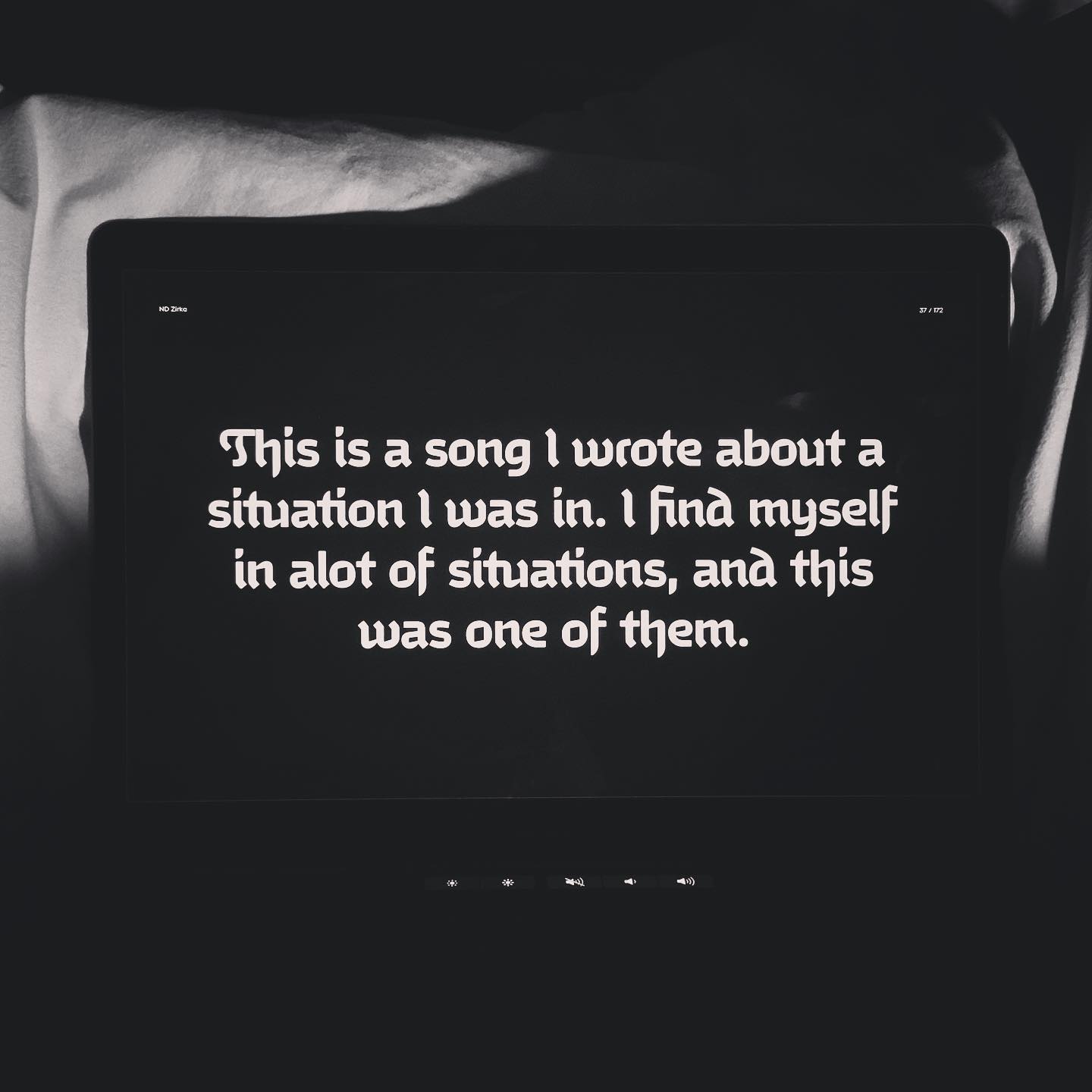 My plan was to publish as many as I can as fast as I can, and I worked around the clock till it hurt. And it did. Spending every waking hour on the computer wasn't sustainable …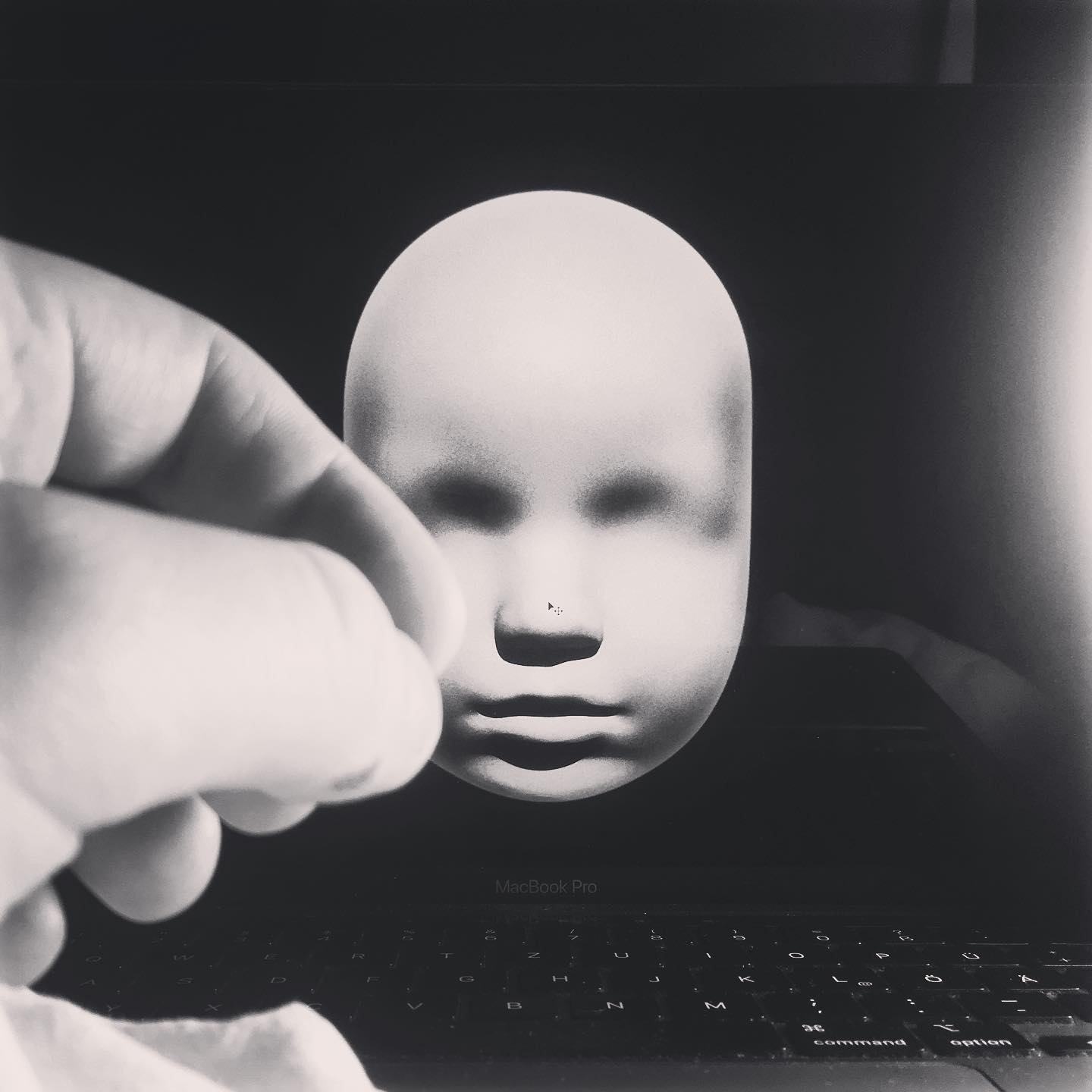 … I had injured my wrist and
it took forever to heal properly.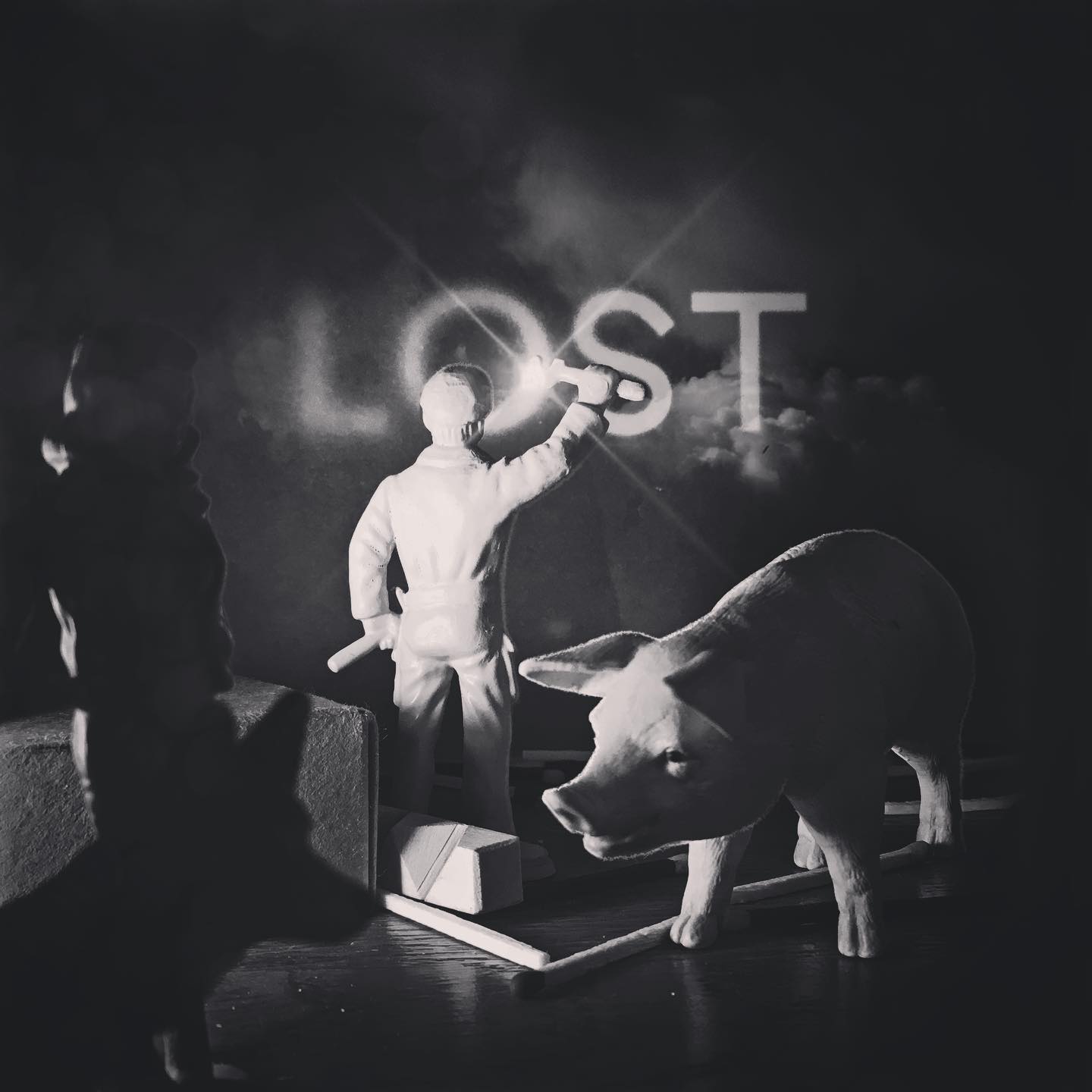 As a self-employed designer, I had already been working from home prior to the pandemic. In order to cope with the isolation that went along with it, I would spend most evenings in bars trying to socialize. And just like that 12 years of Berlin life creep up on you and all of a sudden you find yourself with a veritable drinking and drug habit.
I recall being in line to order another one. Around me, only guys whose best days are long gone. Fast forward another 10 years?
No thank you.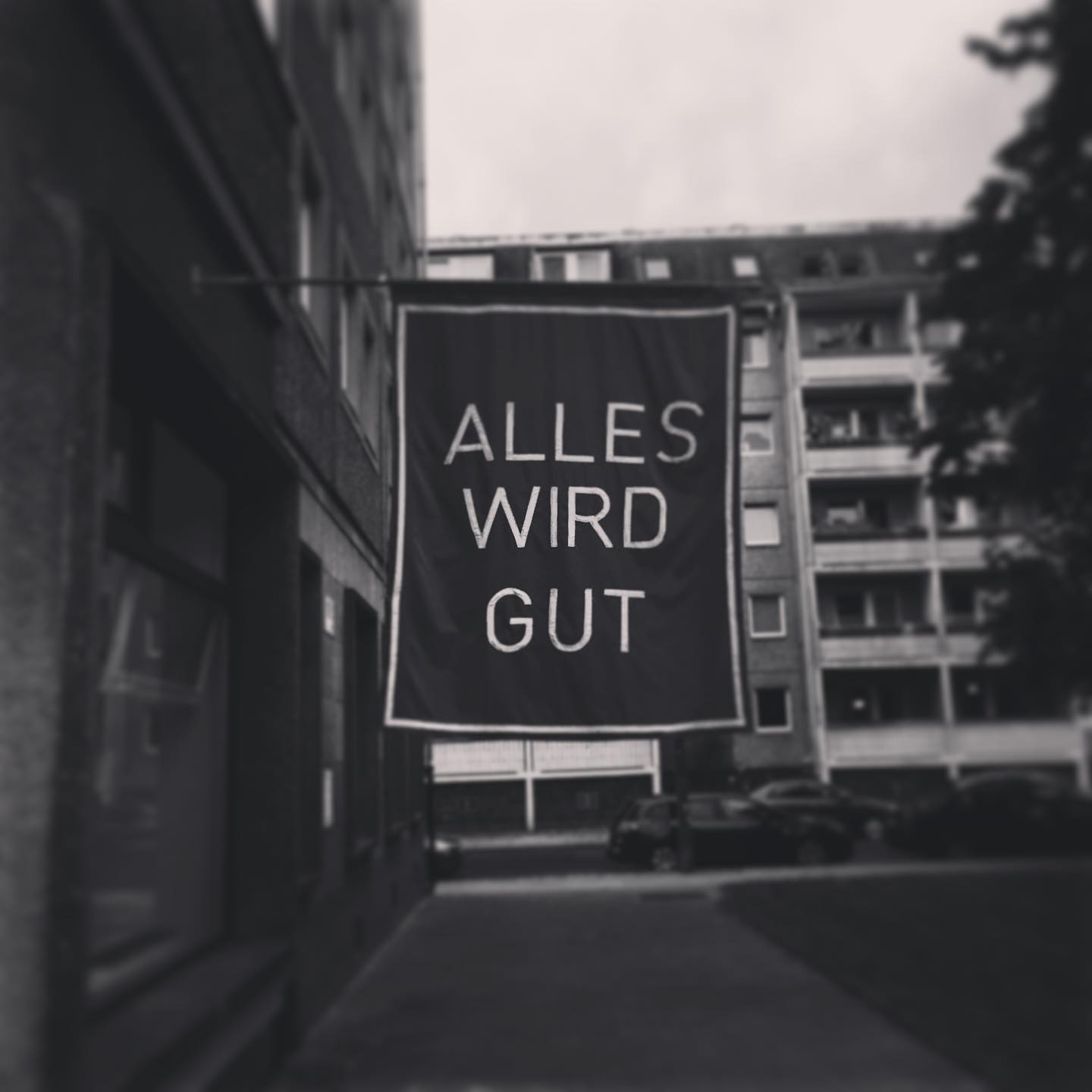 As the final escape from this spiral, I took the chessboard a friend had gifted me years ago onto the streets. I admit I hardly ever had played on it.
Hey Georgina,
how are you?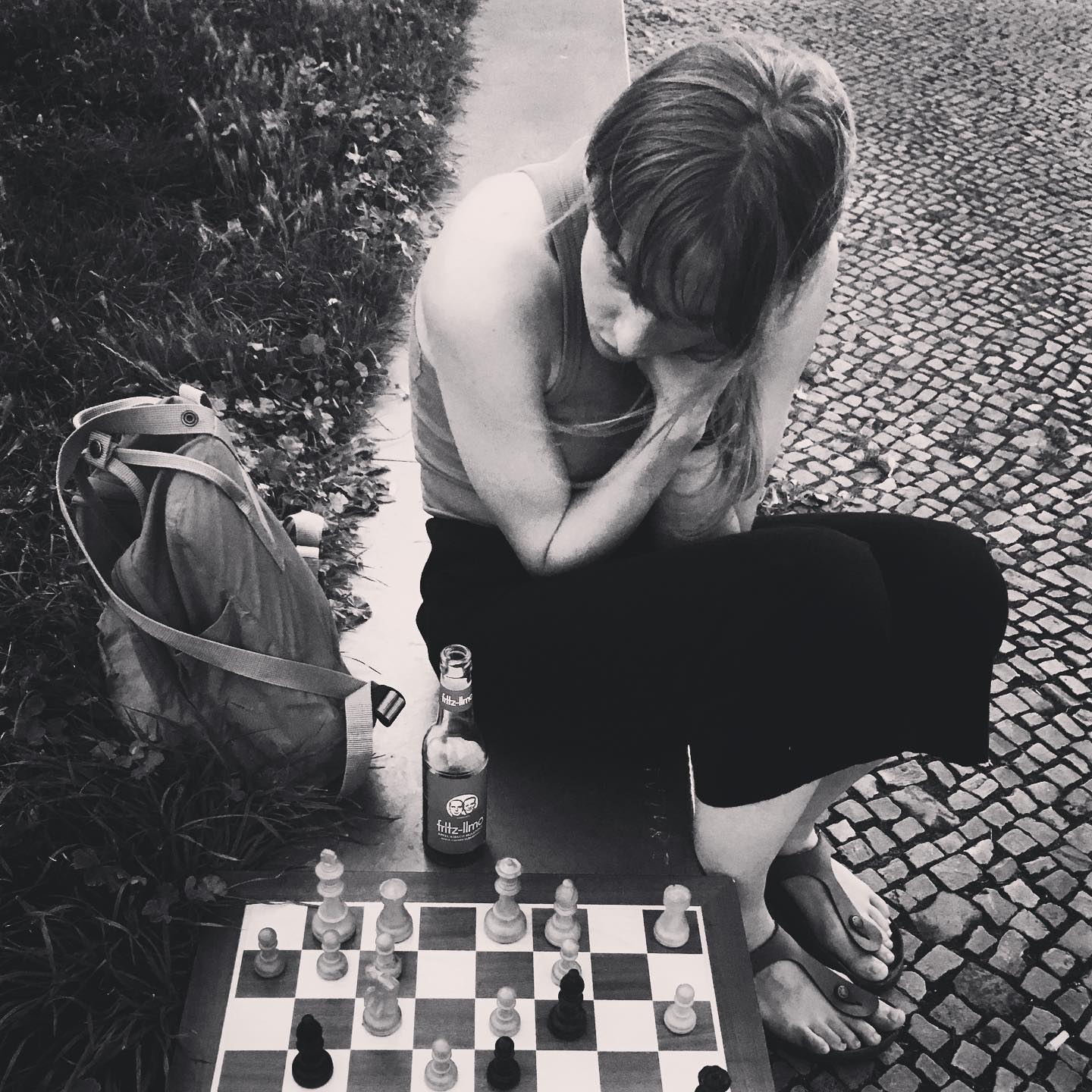 During long walks in the neighborhood, I struck up conversations with strangers on the side walk, on playgrounds, in the parks, and on benches and stairs, in front of museums and theatres. Initially I was a bit rusty with my approach but that changed quickly.
1. Smile as you walk up
2. Make eye contact
3. Say hello
4. How are you?
5. Repeat
My Pedometer showed a significant increase in steps per day like never seen before. I had begun to form better habits. I found a new balance in this routine.
Now I took long walks every evening starting at Rosa-Luxemburg-Platz. I'd find people in front of Volksbuehne and if not I kept going all the way to Bode-Museum.
Black pants, White shirt,
Checkerboard under the arm.
Go!
The whole thing was an exercise in making a good first impression. It worked well. Many people played with me each day. And the ones who couldn't were handing me their phone numbers for another day.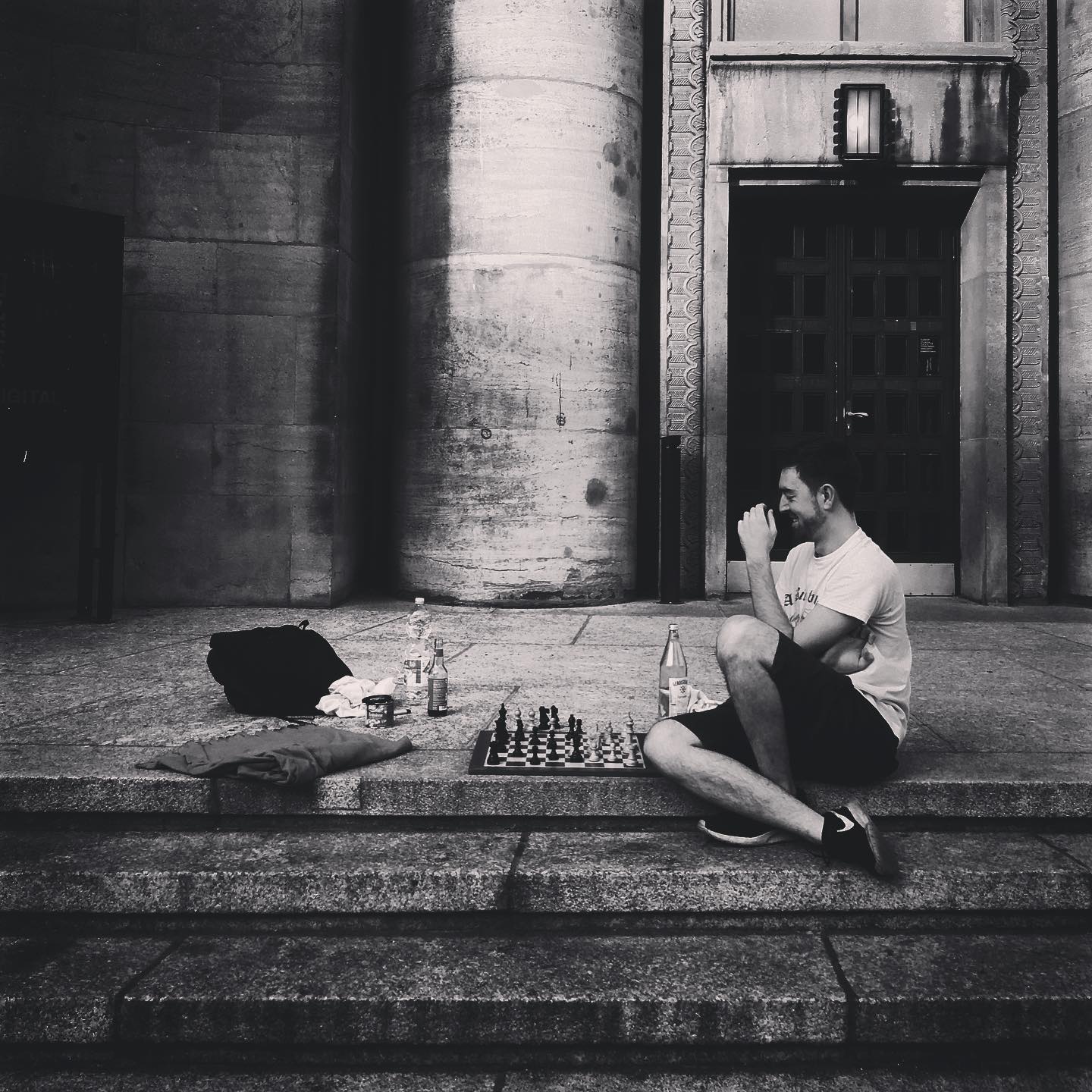 At that point, I realized I needed to build a community online to keep in touch with everyone …
… after all, a stranger is a friend
you haven't met yet.
Enter my little wonderland.
The enchanted fairytale forest where unicorns meet Kings …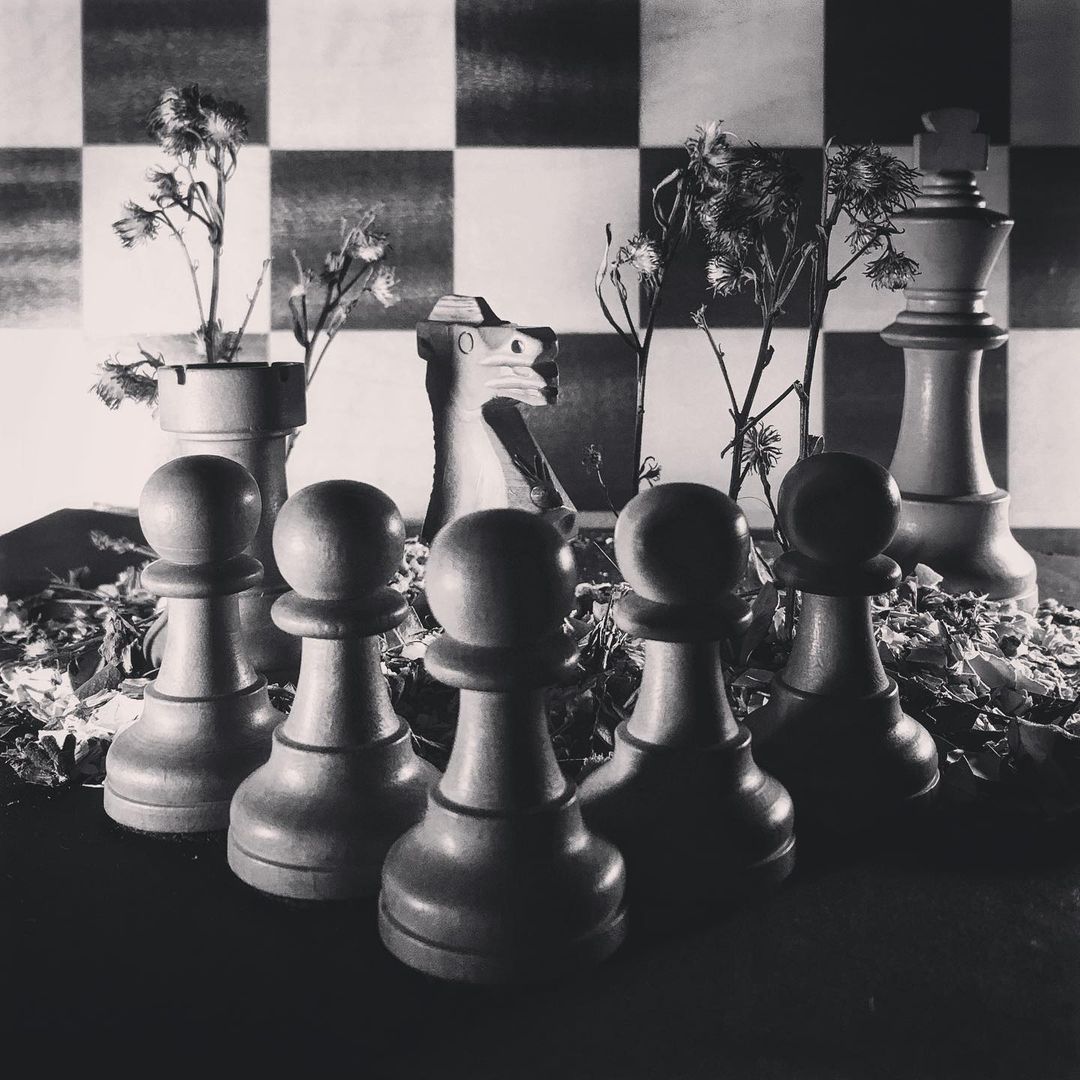 Darkness cannot drive out darkness… 8 by 8,
64 squares,
365 days a year.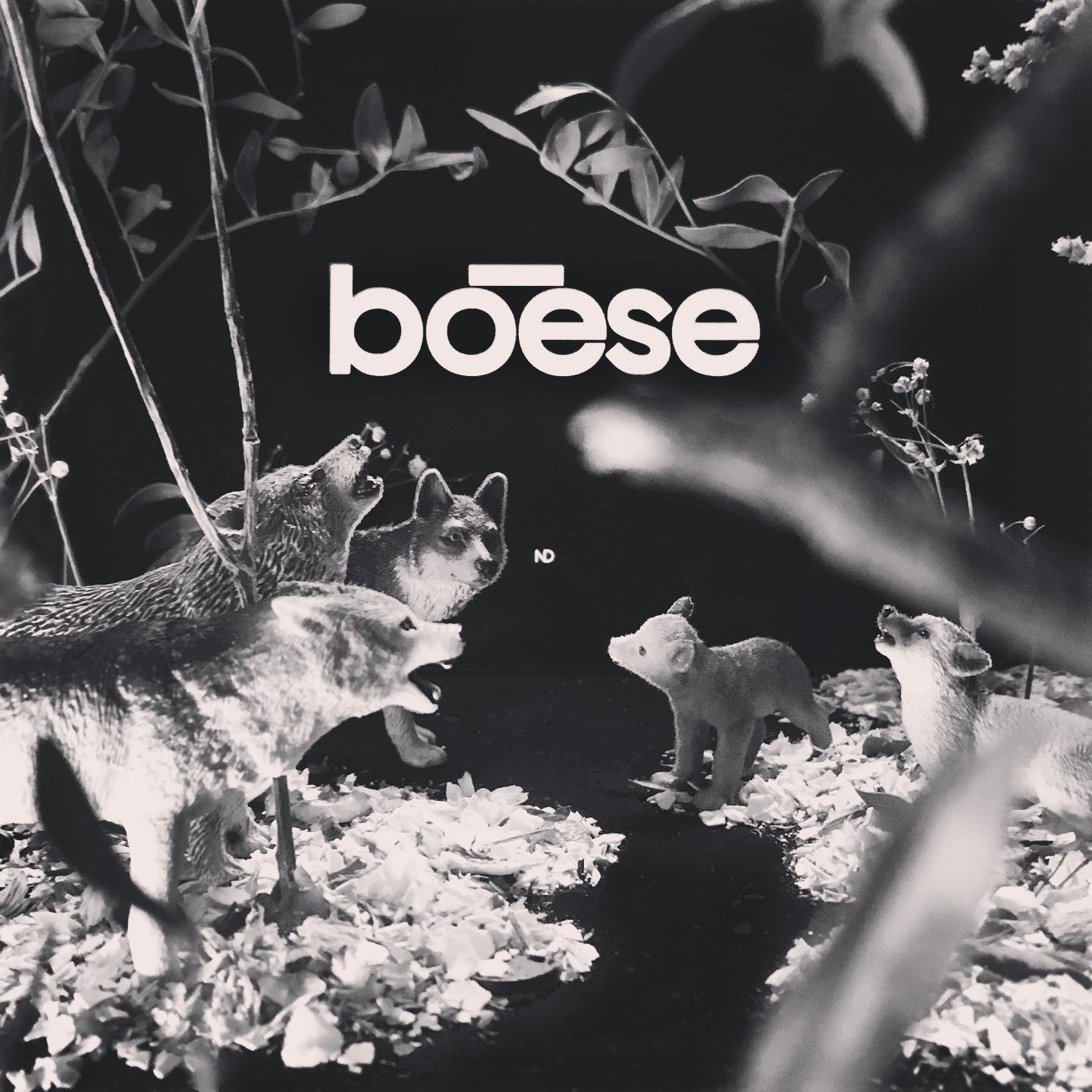 Due to the ease of the restrictions, Friday nights were buzzing with people who wanted to party. A risky environment for me as I didn't want to fall back into old patterns.
One weekend I found what would become our permanent spot. Benches had been occupied by drunkies and fuck ups. Every other minute you would hear the sound of a breaking bottle.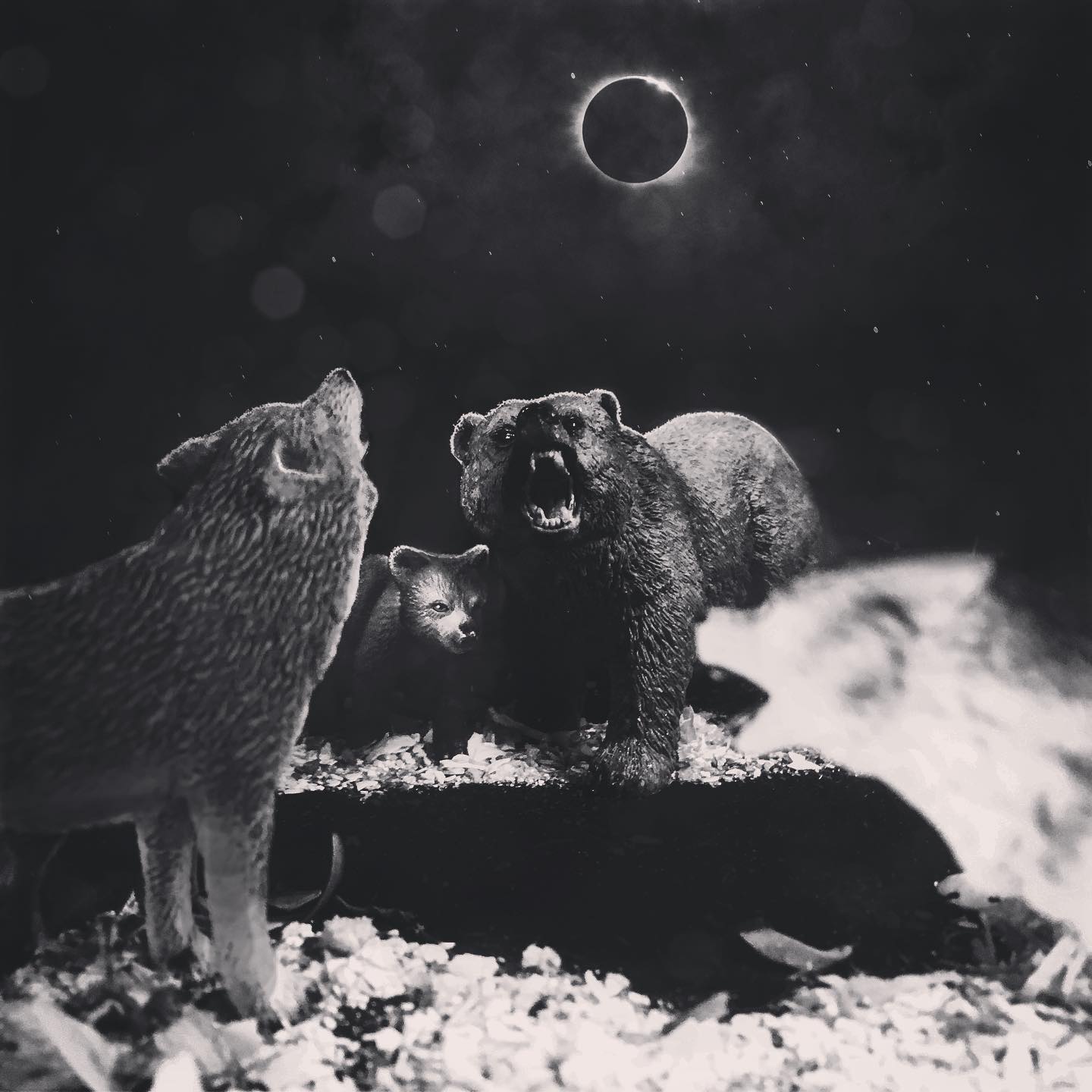 I had set up my board on a table between the sidewalk and the bike lane. My heart was pounding as I took on challengers.
It lasted an hour or two before a group of boozed-up guys was grabbing my pieces on their prowl down the Alley.
"I'll have to pack my things
and go (that's right)"
There's the most interesting story of how wolves changed the course of the rivers of Yellowstone National Park.
Fascinating stuff.
I like to draw a parallel here …
Learn about how Wolves
Change Rivers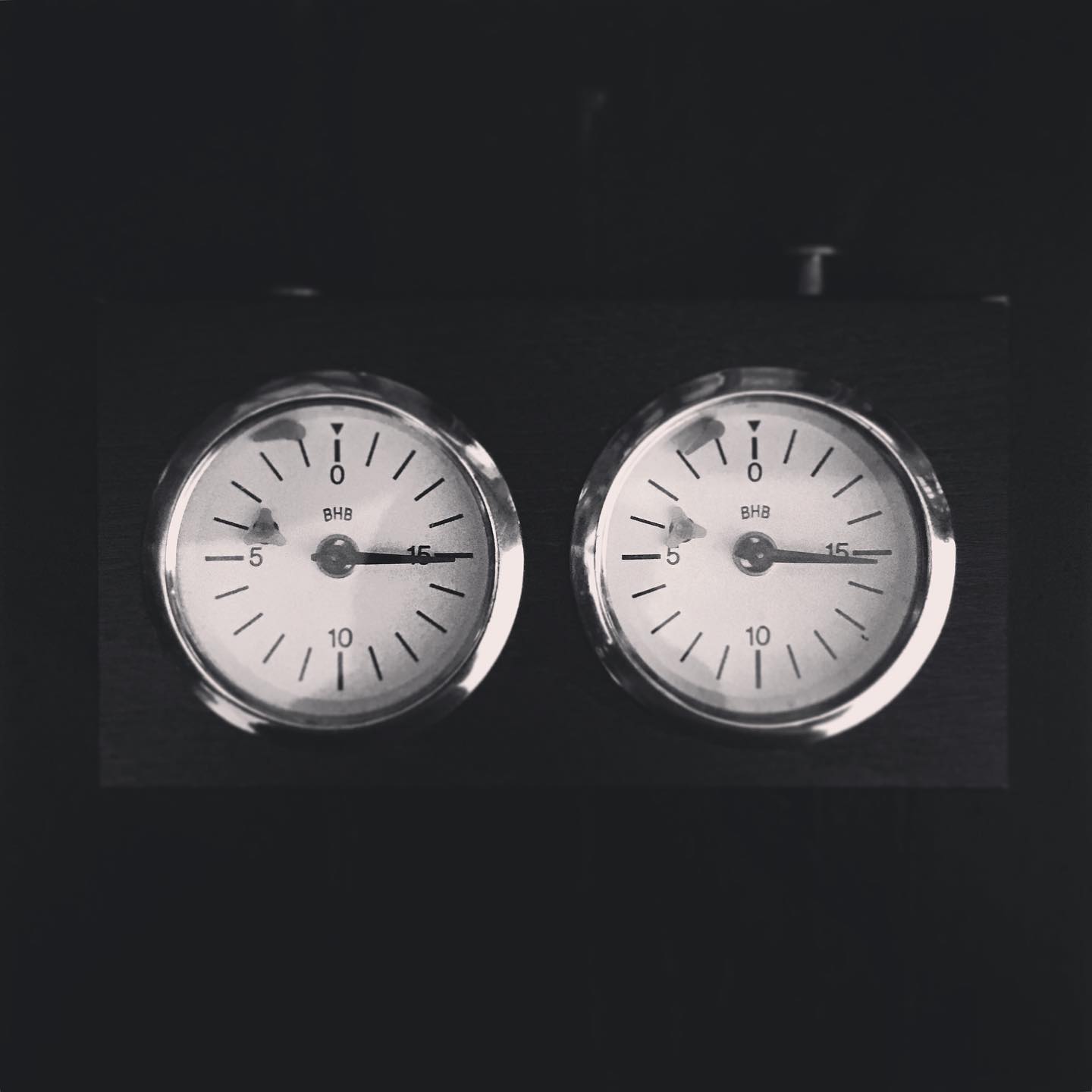 Showing up every single day is immediately outperforming any effort the drunkies, or coked-up bullies could put in. Yes, there was harassment. Aggressive and obnoxious behaviour. I didn't go from one board to ten over night and without complications.
I kept holding up the chess flag day in and out and the community grew steady. I had learned how to deal with the troublemakers. And the kind of people that would populate the side walk ultimately changed.
The Shop had turned into a vibrant centre of Berlin's street chess culture.
This responsibility has been immensely rewarding, and helped me to develop the discipline to overcome my own substance abuse and self-destructive behaviors.
The everyday commitment has been the fail-safe that left no time for me to fuck up. If you mess up one move, don't resign the game.
I had a young man come to talk to me about his struggling friend, seeking my advice. Have I become a role model?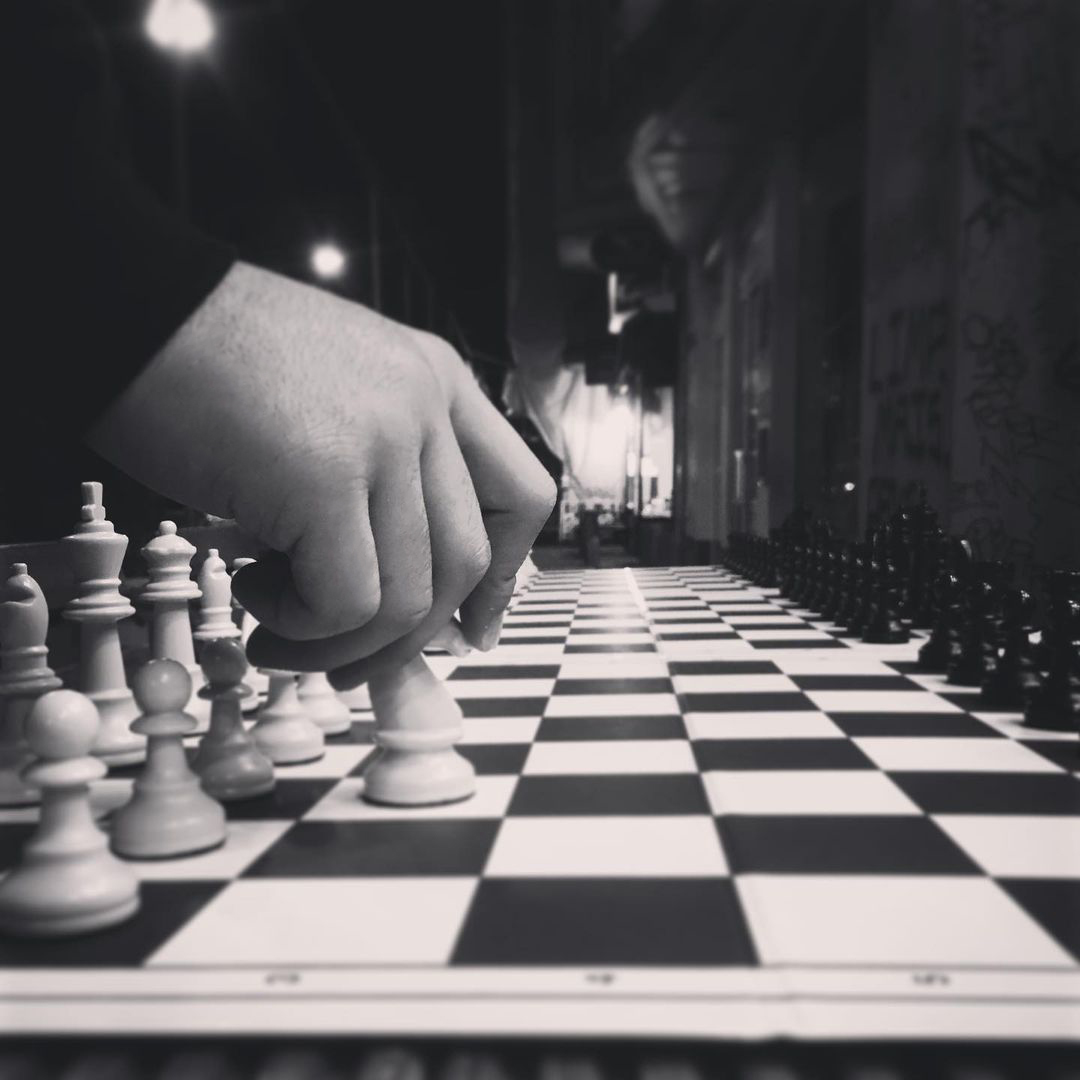 Tonight, like any night, I will be setting up the boards outside the Shop. Where the owners embrace us and the neighbours love us. Where we see new faces every day … as well as regulars.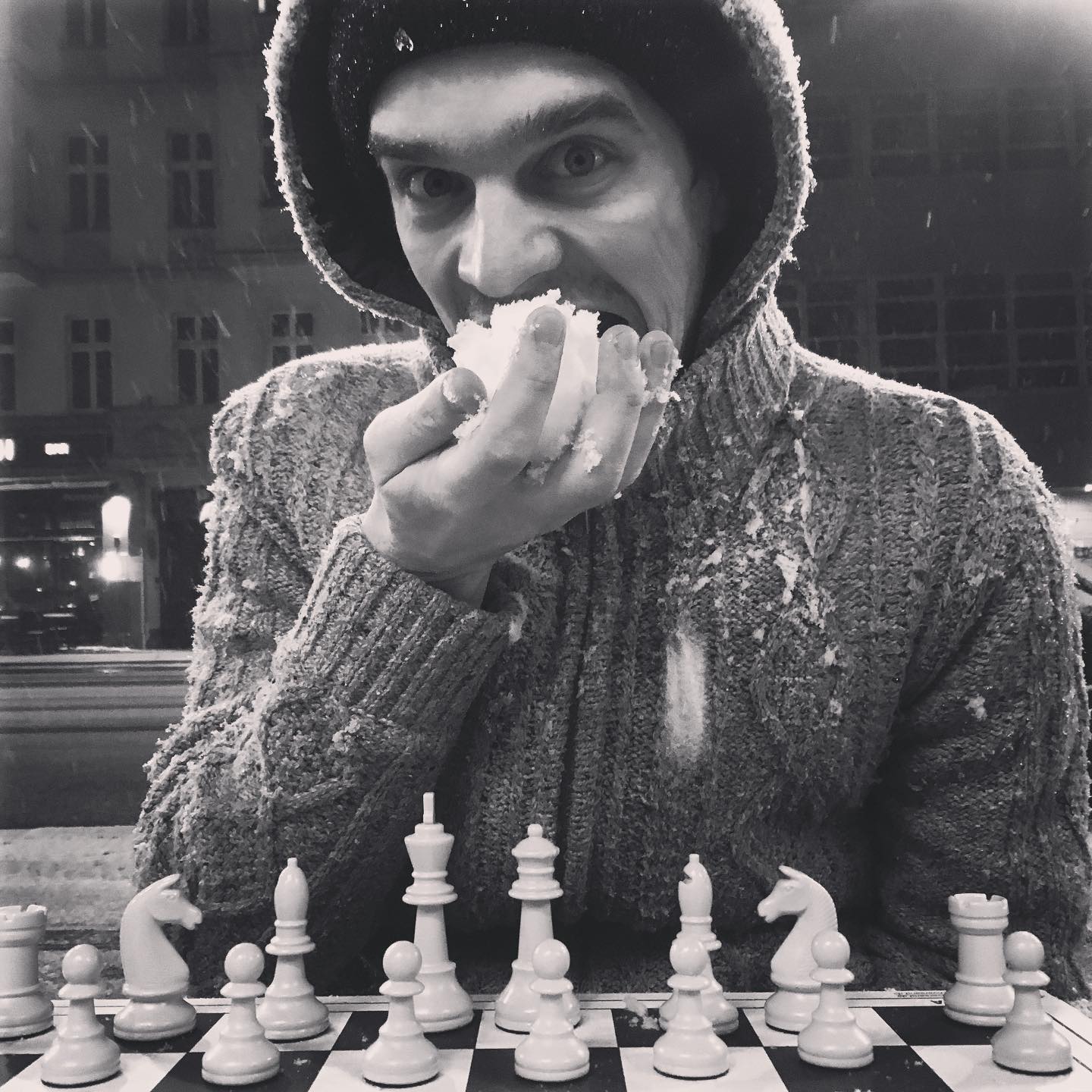 During the colder days many people had asked why we are not looking for a place inside. They seemed to have forgotten that we never would have had any conversation if we weren't outside.
No doors need
no open door policy.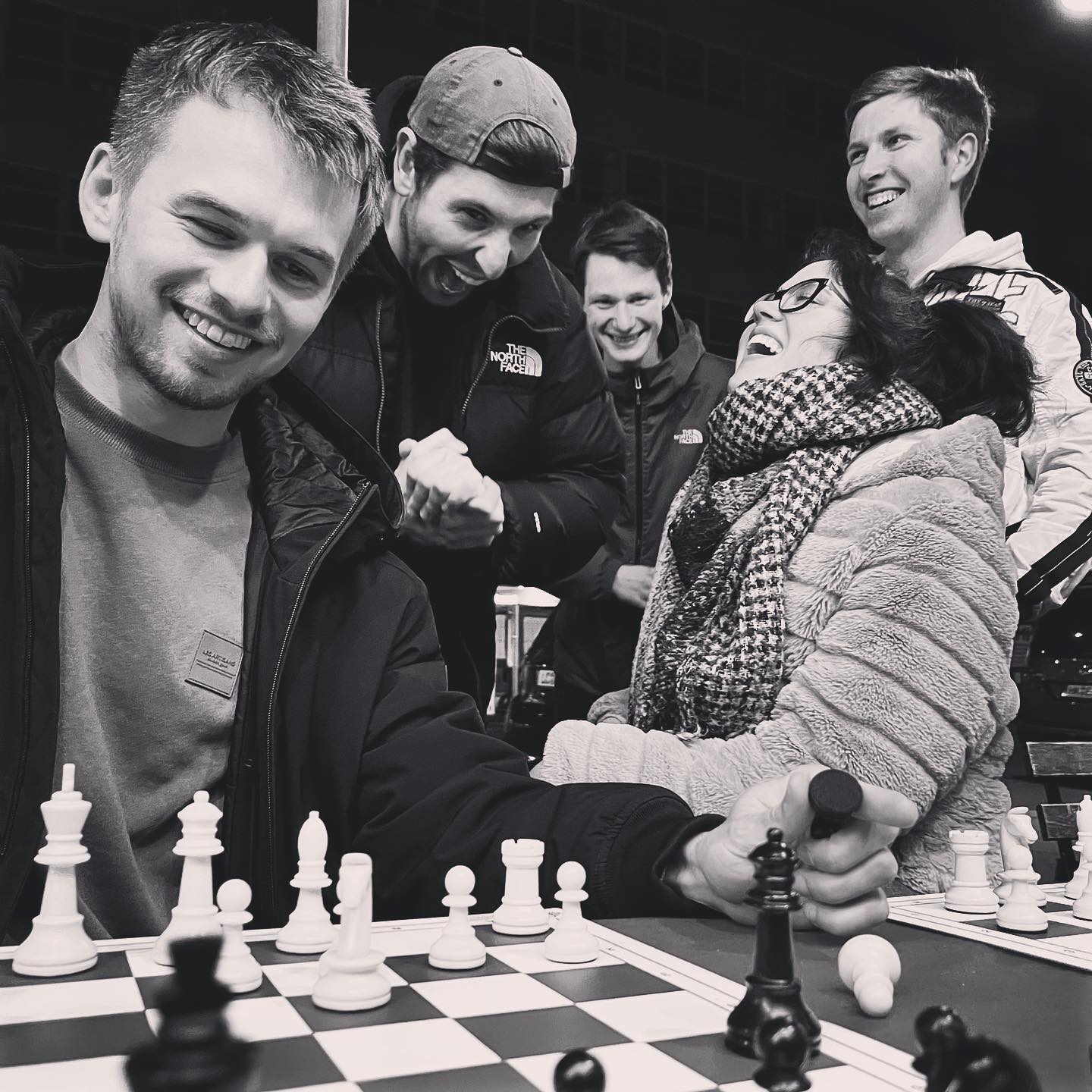 I put a lot of work into spreading the word about our daily meet-up. But the serendipity of people randomly passing by and stopping in awe at the sight of us is magical …
I used to joke that the minimum requirement for joining us is that you must have seen at least half an episode of the Queen's Gambit. But really, anyone who's curious enough to try is welcome.
Most nights I can only keep one eye on the board, the other is scanning the side walk for chess curious people.
You'd be surprised how often I see people wearing some glorious kind of chess patterned outfit … I always jump on the opportunity to snap a picture.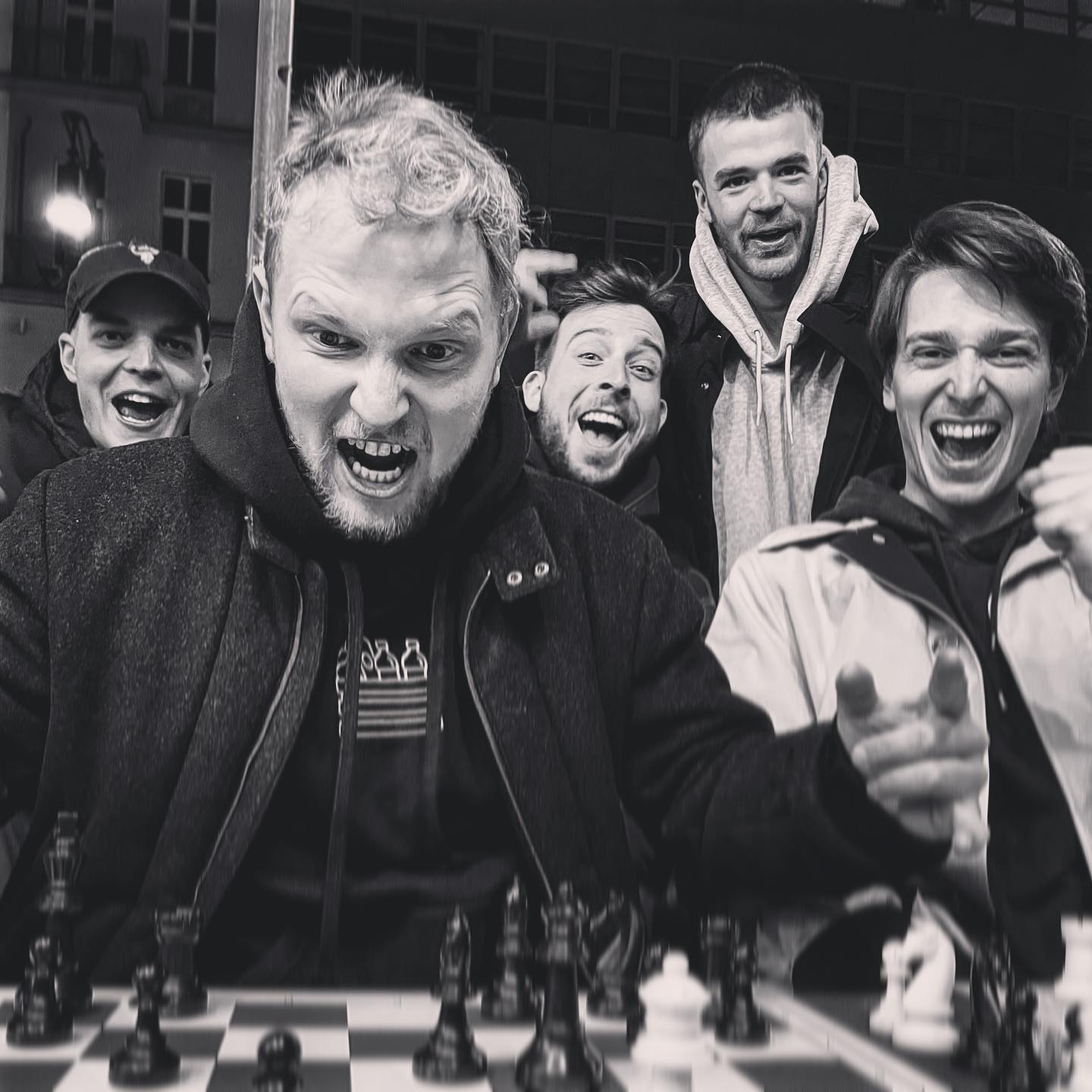 Of course not everyone who's eyeballing us is a chess enthusiast. Some pedestrians are just intrigued by what's going on. But more often than not there are entire groups of friends that raid us.
Such energy,
much chess …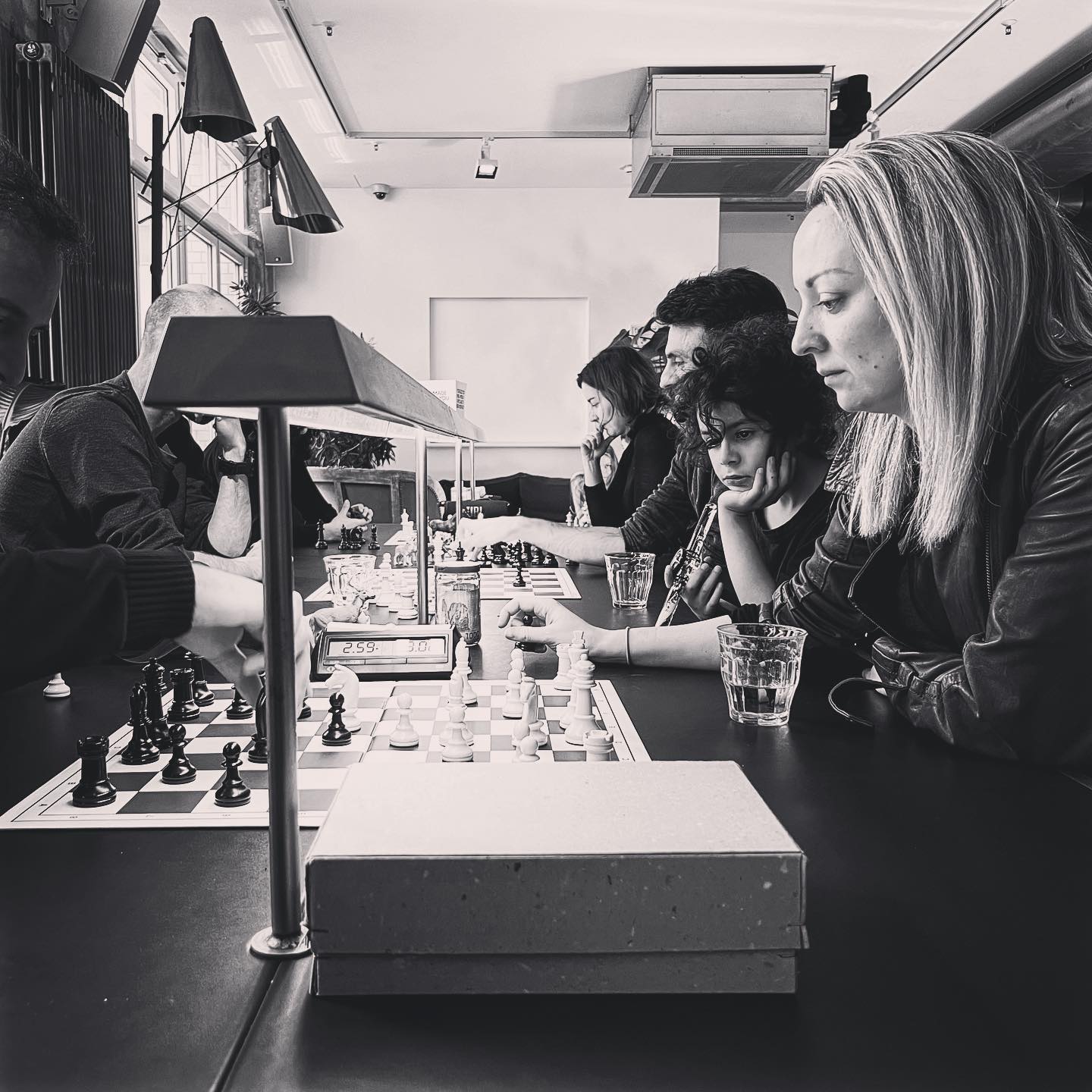 One thing is for certain. We are not a hidden gem anymore. Here we are off the street at our second indoor event at SOHO Friends. A great opportunity to challenge our strongest Strangers with a special guest: my friend Elisabeth.
She's a Grand Master and you have not the slightest chance against her.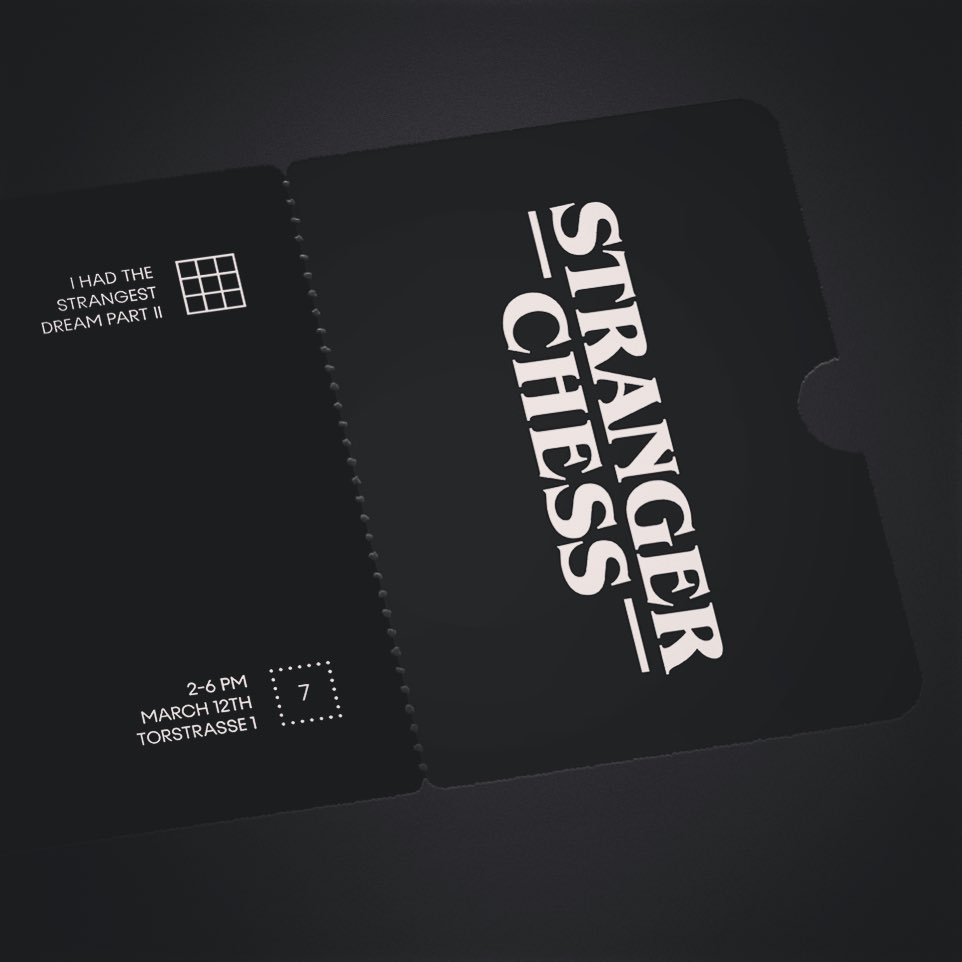 I had the strangest dream …
I still have the strangest dream.
"If you build it they will come"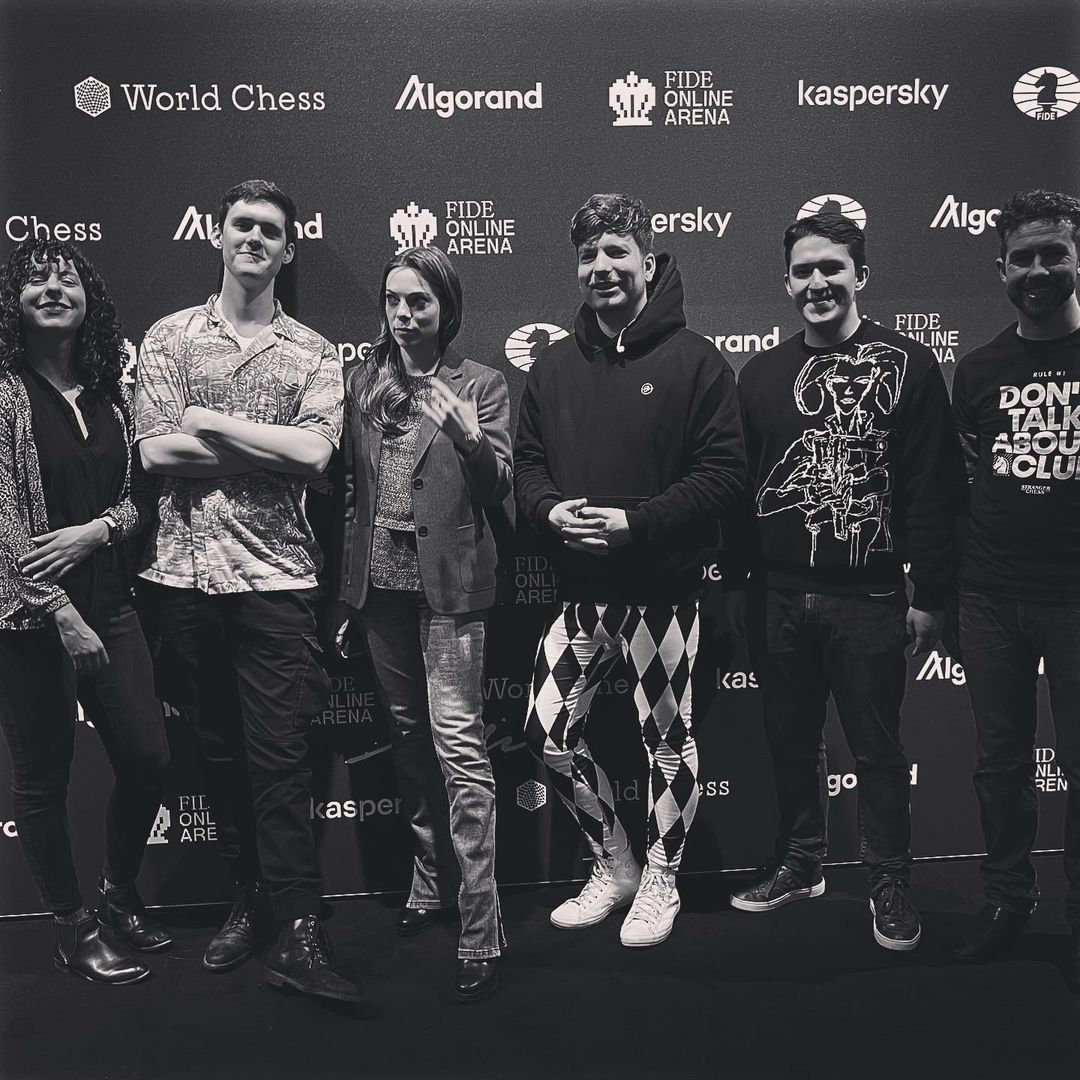 It didn't even take a year to get noticed by the chess establishment. Here we are at the final day of the FIDE GRAND PRIX 2022 together with WGM Dina Belenkaya for our 3rd live stream collaboration …
After mating her during our 2nd Stream, I was able to score yet another point for team StrangerChess in the outfit battle.
From left to right: Laura, Yoschi,
Miss Belenkaya, Wolf, Vadim, and Ian
@TheBelenkaya
on twitch
We've made so many new friends. Not only in Berlin but also across the community online internationally … I've never felt as welcomed, such generosity.
Hey Rock!
How are you buddy?
@THE.FORK.POWER
on Instagram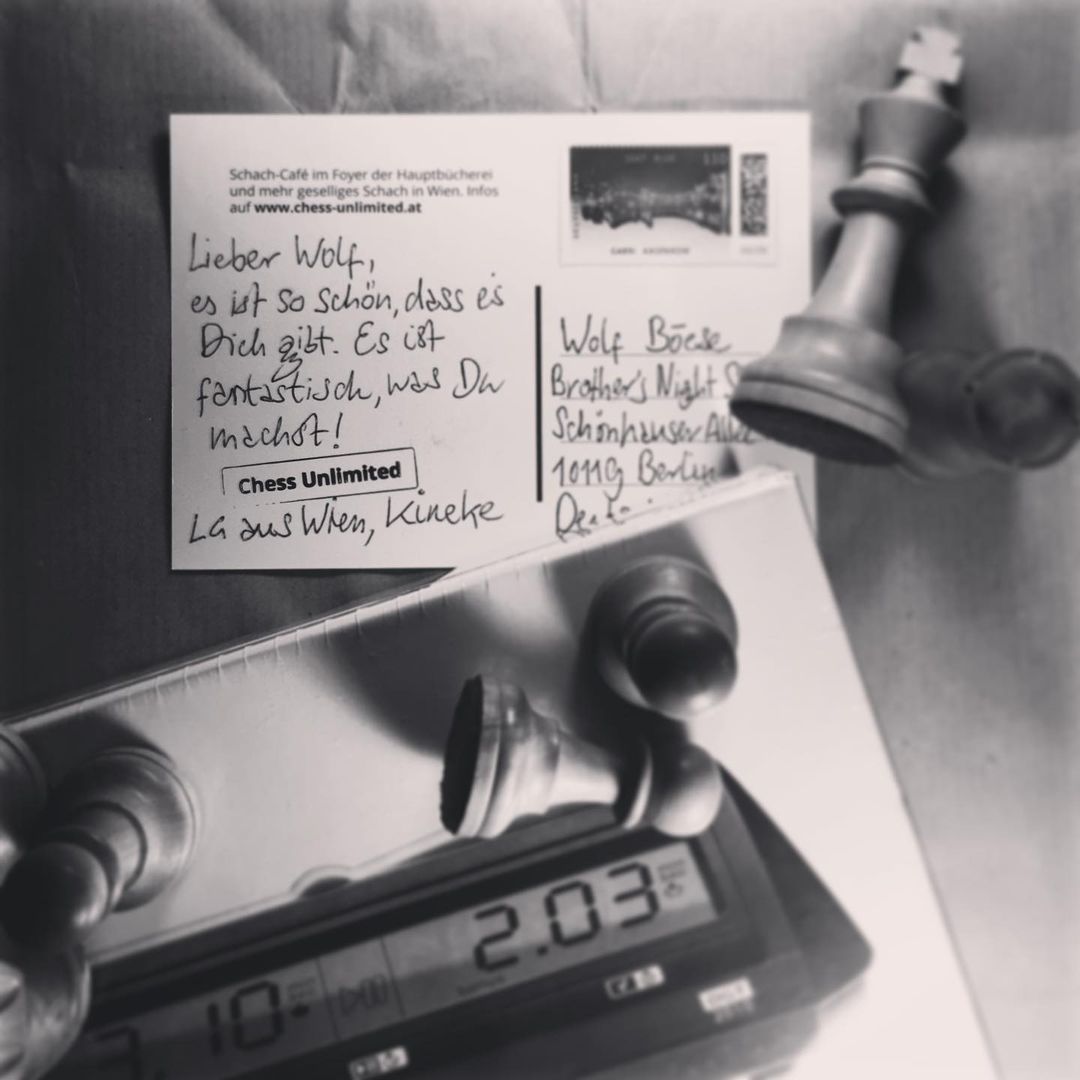 Of course we are not the
only chess initiative out there.
In Vienna there is Kineke Mulder, she's the founder of Chess Unlimited and she reached out to us in the most old fashioned way: with a charming post card and a handy chess clock to top it off. What an amazing gift!
Someone's missing?
Shoot us an email …
Last but not least:
The Doggos